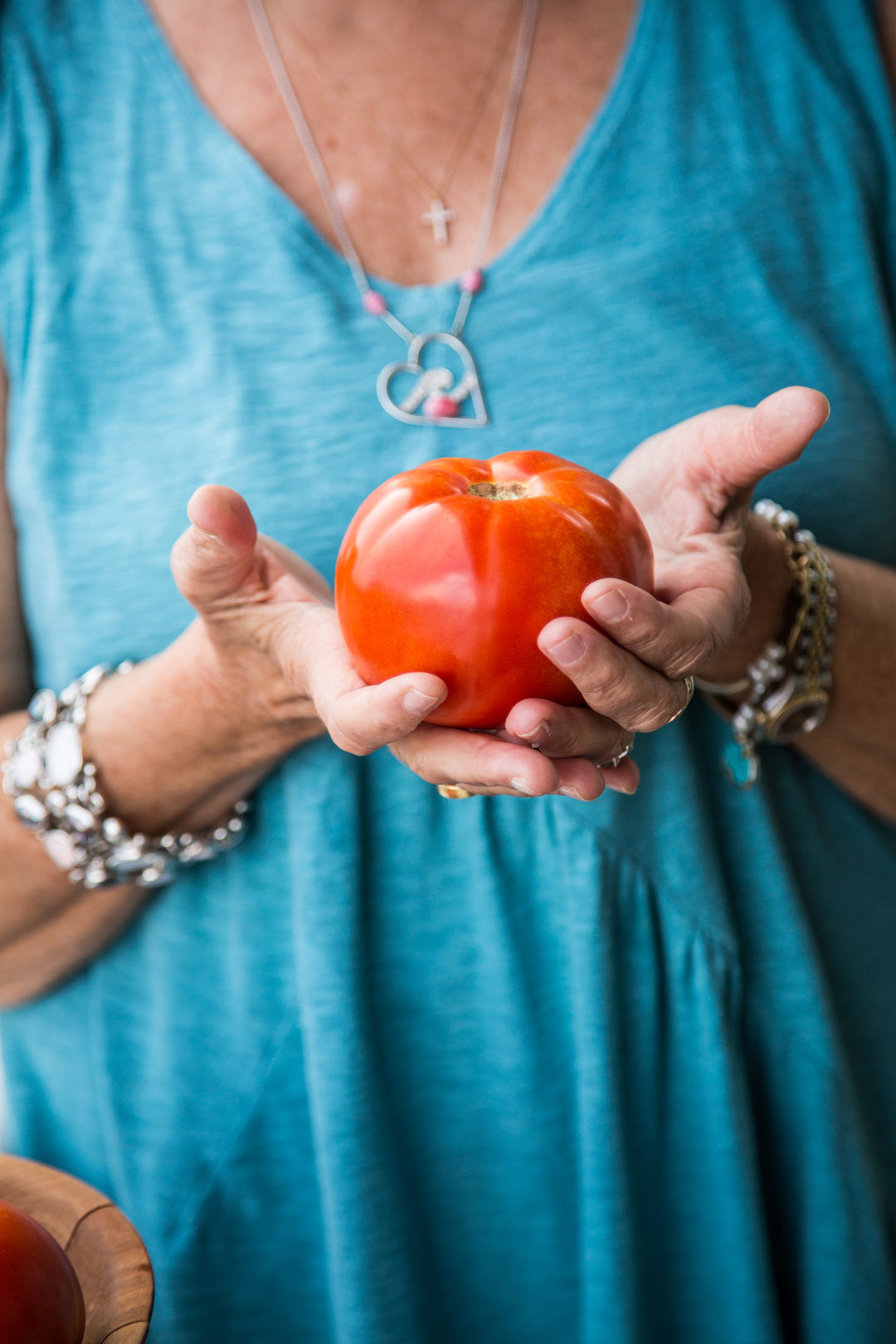 Roasted Tomatoes with Garlic, Basil, Balsamic, and Black Olives
This is one of those recipes that I made up one Summer day when I had a crate of extra tomatoes and needed to do something different with them. It's a perfect 4th of July backyard barbecue or potluck side dish. I like the tomatoes juicy so that I can either serve them with a slotted spoon or pour the whole baking dish over a bowl of pasta. The sugar cuts the acid and the oil-cured olives are my all-time favorite olives to lend a mild yet pungent flavor. I've been conservative in the recipe with the amount of garlic, so garlic lovers, you can use as many cloves as you like! And I use an aged balsamic glaze, but any decent balsamic vinegar will do. 
Serves 6 to 8
3 pounds pretty tomatoes (homegrown, heirloom, or Roma), unpeeled, cored, and sliced into quarters (removing seeds is optional)
2 (or more) garlic cloves, sliced lengthwise
1 cup oil-cured black olives, pitted and halved
1/4 cup extra-virgin olive oil
1 ½  teaspoons sea salt
½  teaspoon freshly ground black pepper
2 teaspoons sugar
1/4  cup good balsamic vinegar
3 tablespoons thinly sliced fresh basil
1. Preheat the oven to 350°F.
2. Place the tomatoes in a large glass bowl. Add the garlic, olives, olive oil, salt, pepper, and sugar. Toss together well, making sure to thoroughly coat the tomatoes. Transfer to a baking dish.
3. Bake for 15 minutes, then drizzle with the vinegar and bake for 15 minutes more.
4. Add the basil to the tomatoes, stirring it in to combine, then bake for 5 minutes more.
5. Remove from the oven and serve immediately.