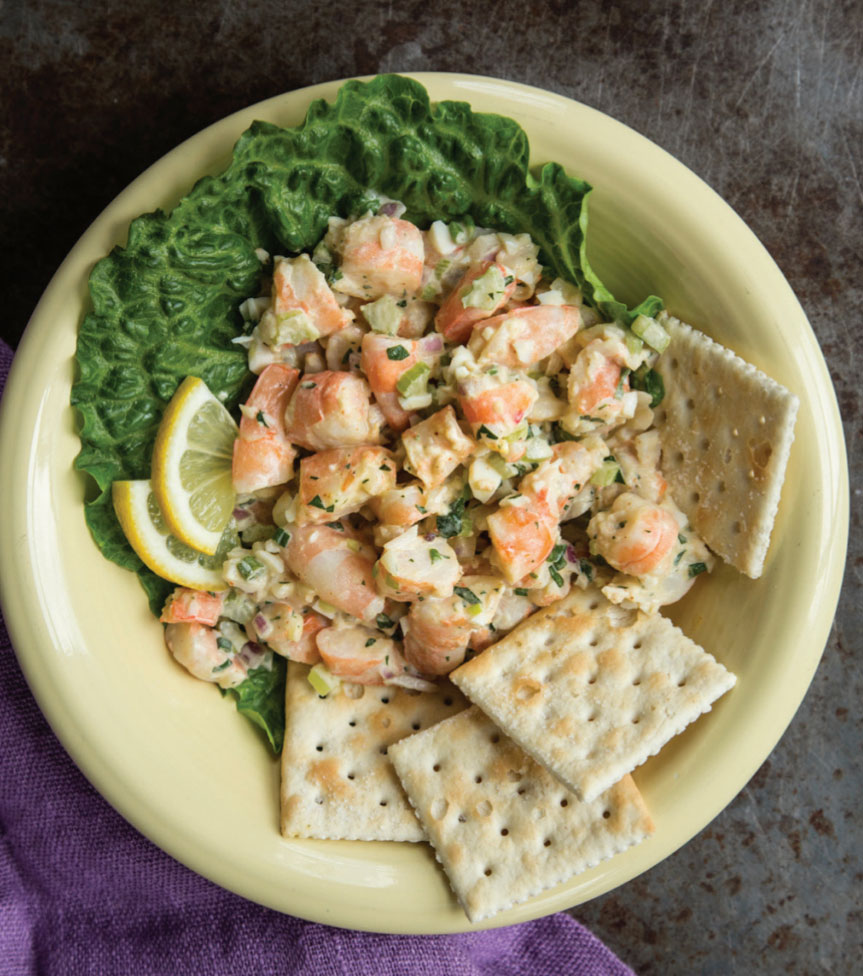 Old-Fashioned Summer Shrimp Salad
This Summer Shrimp salad is one of my favorite, easy, summertime dishes. We serve it at all my LuLu's, and with a side of Fried Green Tomatoes mind you. In our world, when we talk about shrimp salad we mean a mayonnaise-based deli salad with cut-up Gulf shrimp mixed with celery, onion, chopped-up egg, and Creole seasoning. It tastes delicious on its own, with crackers, with sliced tomatoes, on a toasted croissant, in a wrap, even on a bed of lettuce! This recipe is not an original — it is a very good version of an old classic.
Serves 6 to 8
3 pounds boiled shrimp, peeled and chopped into medium to large pieces
1 cup chopped celery
½ cup finely chopped red onion
½ cup finely chopped green onion
3 hard boiled eggs, chopped
2 tablespoons finely chopped fresh parsley
1 teaspoon sea salt
1 teaspoon white pepper
1 teaspoon LuLu's Crazy Creola seasoning or other creole seasoning
2 tablespoons Dijon mustard
½ cup mayonnaise
1 tablespoon fresh lemon juice (from ½ lemon)
In a large bowl, combine all the ingredients and stir gently. Cover and refrigerate for 2 hours or overnight before serving.