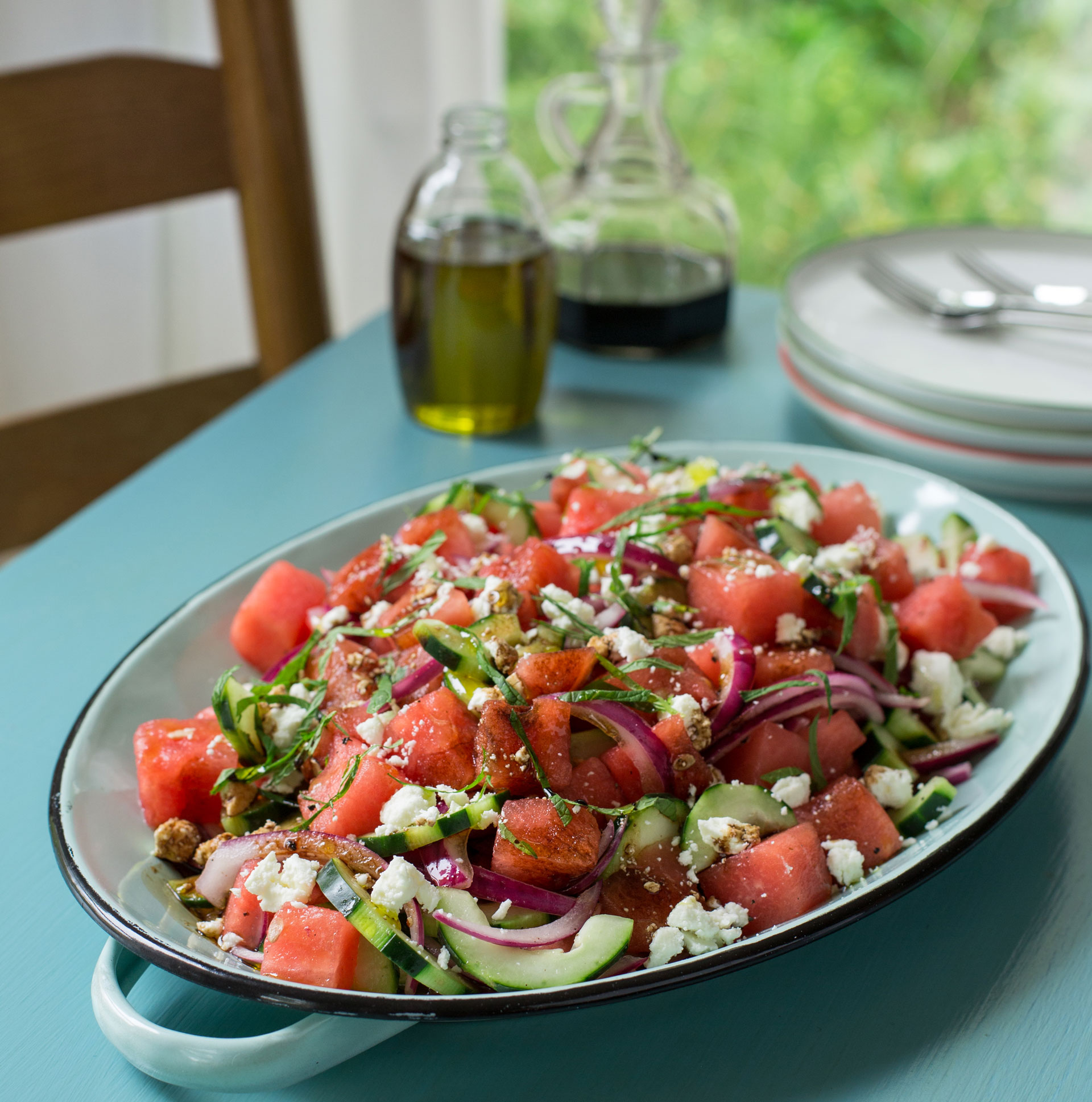 Watermelon and Feta Cheese Salad
As my grandson Aengus would say, "It's hot as the dickens"! 
He is right! It's the time of year when making a meal without actually cooking can be a blessing as good as a cool breeze. 
This Watermelon and Feta Salad recipe is just that. Not only is it a cooling dish (making it and eating it), the flavors of melon and feta accented with fresh mint is a very easy combo that tastes fresh and a little bit fancy. 
Serves 6 to 10
1/4 cup white wine vinegar
2 tablespoons sugar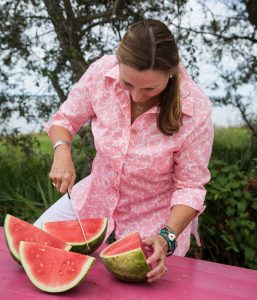 2 teaspoons sea salt
1 teaspoon freshly ground black pepper
Pinch of red pepper flakes
1 red onion, halved and sliced lengthwise
1 cucumber, halved, seeded, scored with a zester, and sliced into half-moons
1 small seedless watermelon (I like the sugar baby variety), chopped
4 ounces feta cheese, crumbled
1/4 cup extra-virgin olive oil
1/4 cup balsamic vinegar
2 tablespoons chopped fresh mint
1. In a small bowl, whisk together the white wine vinegar, sugar, 1 teaspoon of the salt, the black pepper, and the red pepper flakes until the sugar has dissolved.
2. Add the red onion and let the mixture stand for 1 to 2 hours. Drain the red onion, discarding the liquid.
3. Make one large salad in a salad bowl or make individual salads by gently combining the red onion, cucumber, watermelon, and feta.
4. Season with the remaining 1 teaspoon salt and lightly drizzle with the olive oil and balsamic vinegar. Garnish with chopped mint.