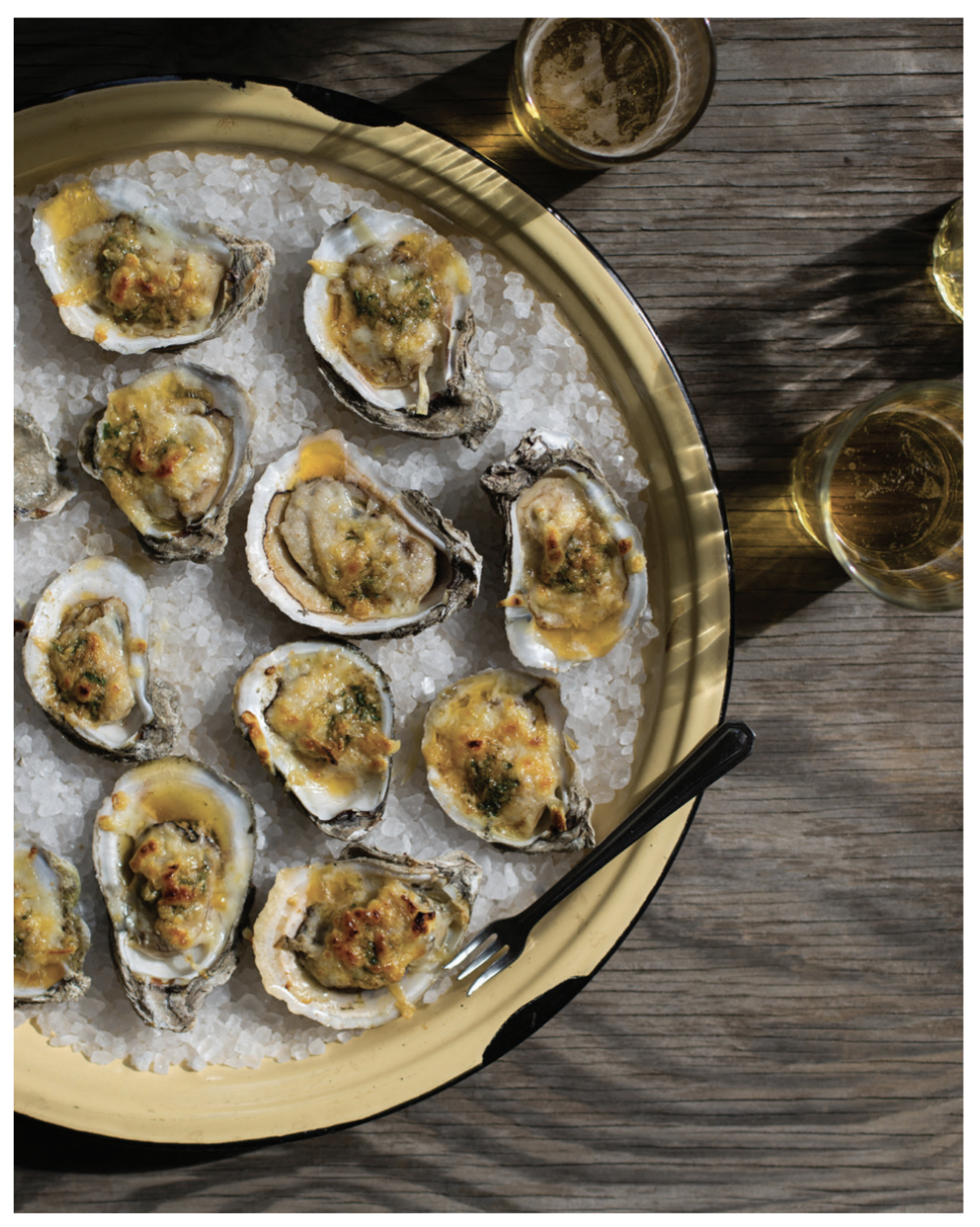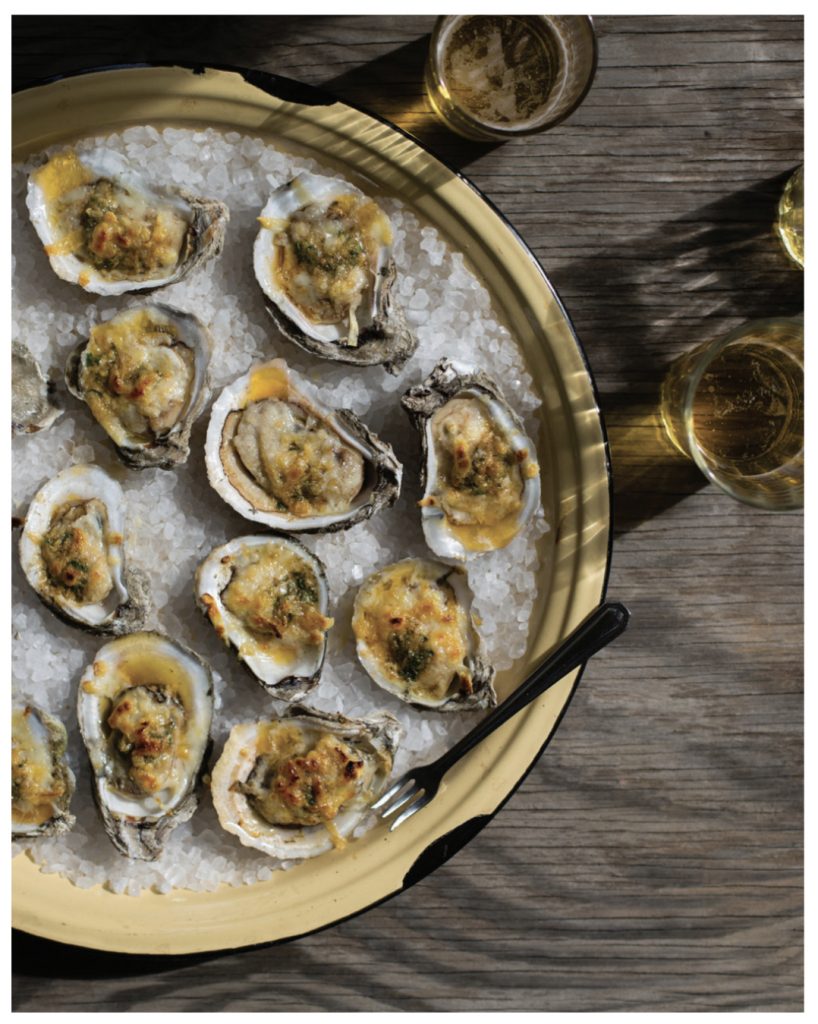 Mac and I recently went on a day drive exploring the area around where we live. It's one of our greatest pleasures and we do it oftentimes spontaneously. We call it playing hookie! On our latest adventure we had oysters and more at Panhandle classic and one of our favorites, Peg Leg Pete's. Everything was so good, especially the oysters! I was reminded of this simple recipe in Gumbo Love … Pan Broiled Oysters in Lemon Butter Sauce. This recipe is in the Starters and Snacks section of the cookbook. For extra simplicity you can use already shucked oysters. I have a collection of real oyster shells that I reuse, and I have a set of ceramic shells that work beautifully as well. You can always put the oysters in individual ramekins and broil them in batches. Perfect for a Super Bowl snack! Let me know if you make them. Or if you have a favorite way to do oysters, share that too! Happiness is in the kitchen! 
Serves 2 to 4
OYSTERS
Rock salt
24 oysters on the half shell
Lemon garlic butter spread (recipe follows)
½ cup plain dried breadcrumbs
½ cup shredded Parmesan cheese
LEMON GARLIC BUTTER SPREAD
1 cup (2 sticks) unsalted butter, at room temperature
Zest of one lemon
1 tablespoon finely chopped fresh parsley
2 tablespoons finely chopped garlic
2 tablespoons finely chopped green onion
1 teaspoon LuLu's Crazy Creola Seasoning (recipe found in Gumbo Love)or any other Creole seasoning
½ teaspoon Worcestershire sauce
½ teaspoon sea salt
1 teaspoon hot sauce
OYSTERS
1. Preheat the oven to broil.
2. Spread rock salt over two rimmed baking sheets to cover. Place a dozen oysters on the half shell on each sheet.
3. Top each oyster with 1 teaspoon of the lemon garlic butter spread. Sprinkle with breadcrumbs and a little Parmesan.
4. Broil for 3 to 5 minutes, or until the tops are golden brown and the butter is bubbling. Serve immediately.
LEMON GARLIC BUTTER SPREAD
Stir all the ingredients together until thoroughly combined.
NOTE: You'll have a little bit of spread left over – use it to make some decadent garlic bread or spread it on a warm croissant.
Enjoy and share with us on social media how it goes!