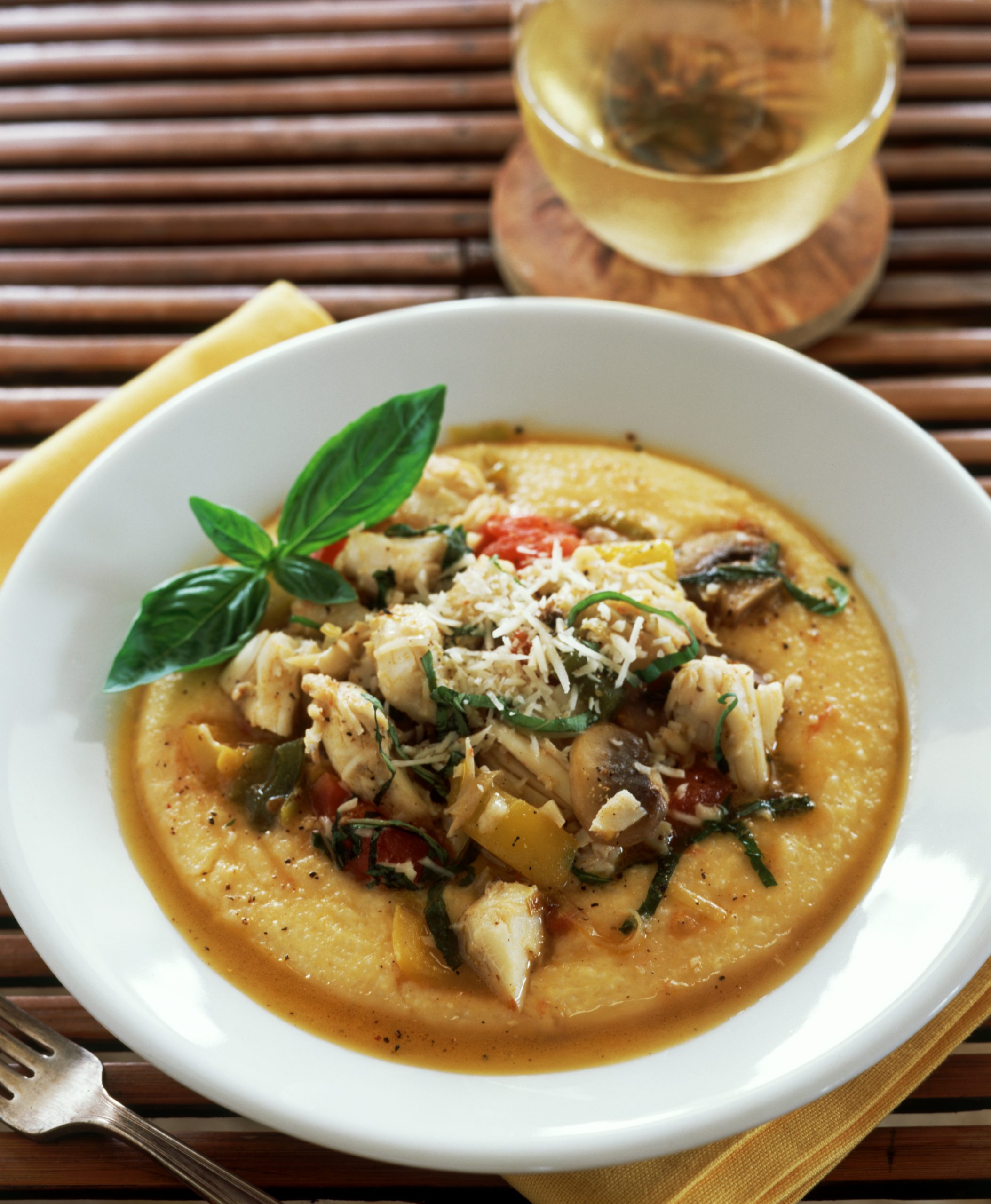 One of my favorite recipes from my first book, LuLu's Kitchen. This is a go-to for when I have company.
Lump Crab à la LuLu
4 Servings
Ingredients
1 stick unsalted butter
1 large leek, cut in ¼ inch slices, including green part
½ cup green bell pepper, coarsely chopped
½ cup yellow bell pepper, coarsely chopped
½ pound mushrooms, sliced
2 medium – large fresh tomatoes, peeled, seeded and chopped
¾ cup good white wine
1-pound jumbo lump crabmeat
1 ½ teaspoons kosher salt
1 teaspoon black pepper
Large handful of fresh basil leaves, cut into ribbons
½ cup grated parmesan cheese
Instructions
In a large heavy sauté pan, melt butter over medium heat. Just as butter begins to sizzle, add leeks and cook until tender, about 5 minutes.
Add green and yellow pepper and continue to cook for 2 minutes.
Add mushrooms and continue to cook for another couple of minutes until mushrooms are softened mixture is juicy.
Add tomatoes and continuing cooking for 2 minutes.
Add wine, salt and pepper and mix well.
When liquid is bubbling, gently add crabmeat. Shake the pan instead of stirring so as not to break the large lumps of crab. Cover and cook for 1 minute or until crab is heated through and mixture is back to bubbling.
Add basil to crab and top with parmesan cheese. Cover and reduce heat to low. Cook for 1 additional minute. Correct seasonings. Serve immediately over Garlic Cheese Grits.
LuLu Clue: Leeks must be washed thoroughly because they can retain a lot of dirt in the layers. I slice and separate them into rings, soaking them in a sink of cold water. Then I rinse them at least twice in a colander.

LuLu Clue: The fancy name for making basil cut into ribbons is "chiffonade." The easy way to do this is place several leaves on top of each other and roll up like a cigar. Then slice thinly making long shreds of the herb.
Garlic Cheese Grits
4 Servings
Ingredients
2 tablespoons unsalted butter
6 gloves garlic, minced (or more if you prefer it more "garlicky," there really is no limit)
6 cups water
½ cup milk or heavy cream
1 1/3 cup regular grits
½ teaspoon salt
2 cups Sharp Cheddar cheese, grated
Salt and pepper to taste
LuLu's Perfect Pepper Hot Sauce
Instructions
In a small skillet, melt 2 tablespoons of butter. Add minced garlic and sauté until garlic is barely soft. Make sure not to burn butter. Set aside.
In a heavy saucepan, bring water and milk to a slow boil.
Slowly add grits and salt, stirring constantly to avoid grits clumping.
Reduce heat to medium-low, and simmer for 15-20 minutes until thick and creamy, stirring often.
Add sharp cheddar cheese, butter and garlic and cook until cheese is melted.
Serve immediately.