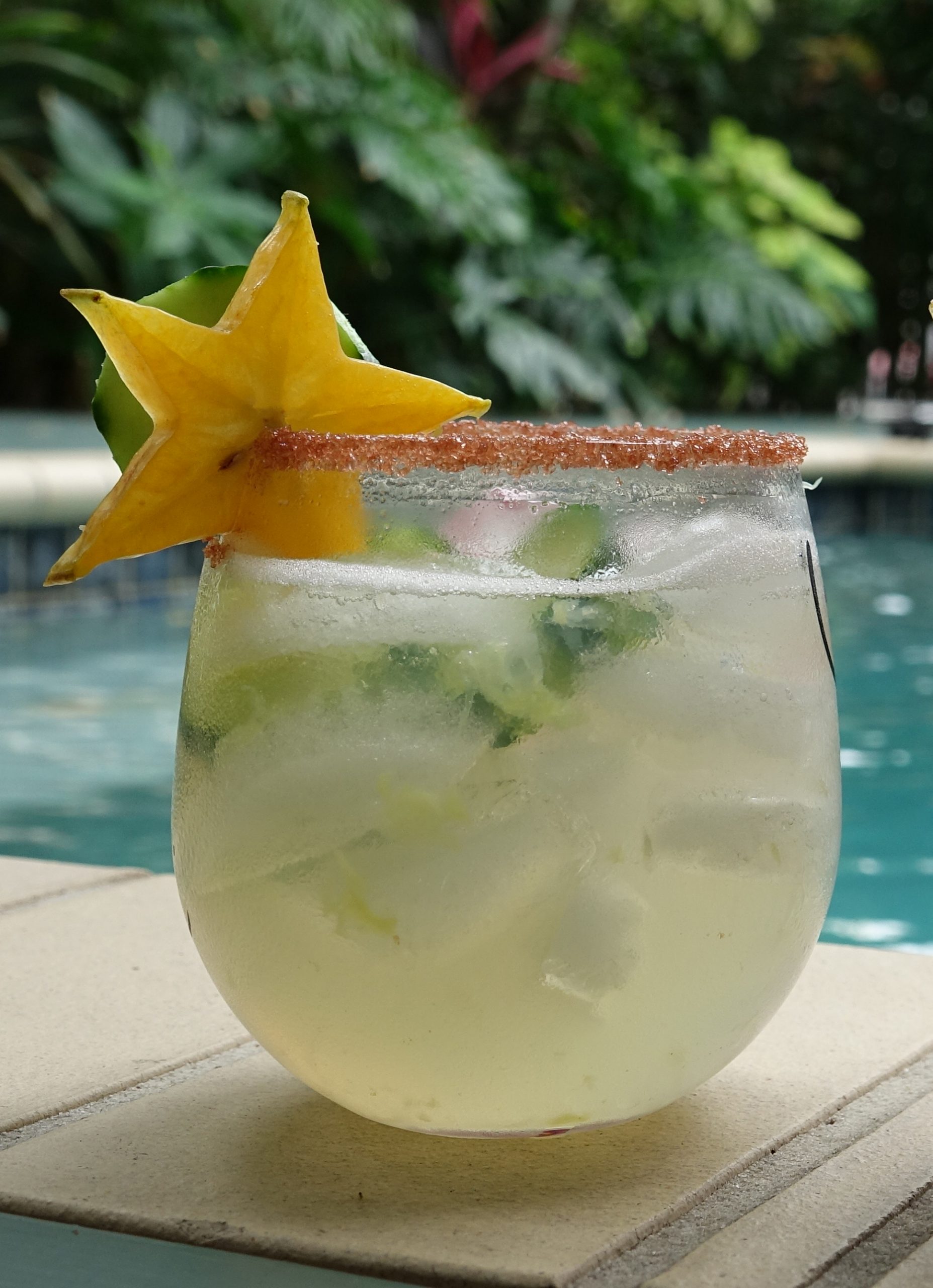 This is one of the most refreshing drinks we have ever concocted. Don't be afraid to substitute other ingredients for the cucumber and create your own custom margarita.
Lucy Buffett's Cucumber Margarita
Makes 1 Cocktail
Ingredients
Kosher salt, for rimming the glass (optional)
1 cucumber, cut into thick slices
1 lime, cut into wedges
Splash of simple syrup (see below)
1½ ounces high-quality blanco or silver tequila
2 ounces sour mix
Instructions
Salt the rim of the glass, if desired.
Combine 4 cucumber slices, 2 lime wedges, and the simple syrup in a metal cocktail shaker.
Muddle gently, avoiding the lime rinds, which can add a bitter taste.
Add a small scoop of ice to the shaker. Add the tequila and sour mix. Pour back and forth between the shaker and a large mixing glass a few times.
Pour the margarita into the salted (if using) serving glass. Garnish with a lime wedge.

Simple Syrup
Ingredients
Instructions
Combine the sugar and water in a small saucepan. Bring to a boil. Remove from the heat and let cool to room temperature. Once cool, pour the syrup into a storage container. It will keep, refrigerated, for a long time.

NOTE: You can make larger quantities—simply use equal parts water and sugar.

Lucy's suggested food pairing: shrimp quesadillas or crab melt nachos.