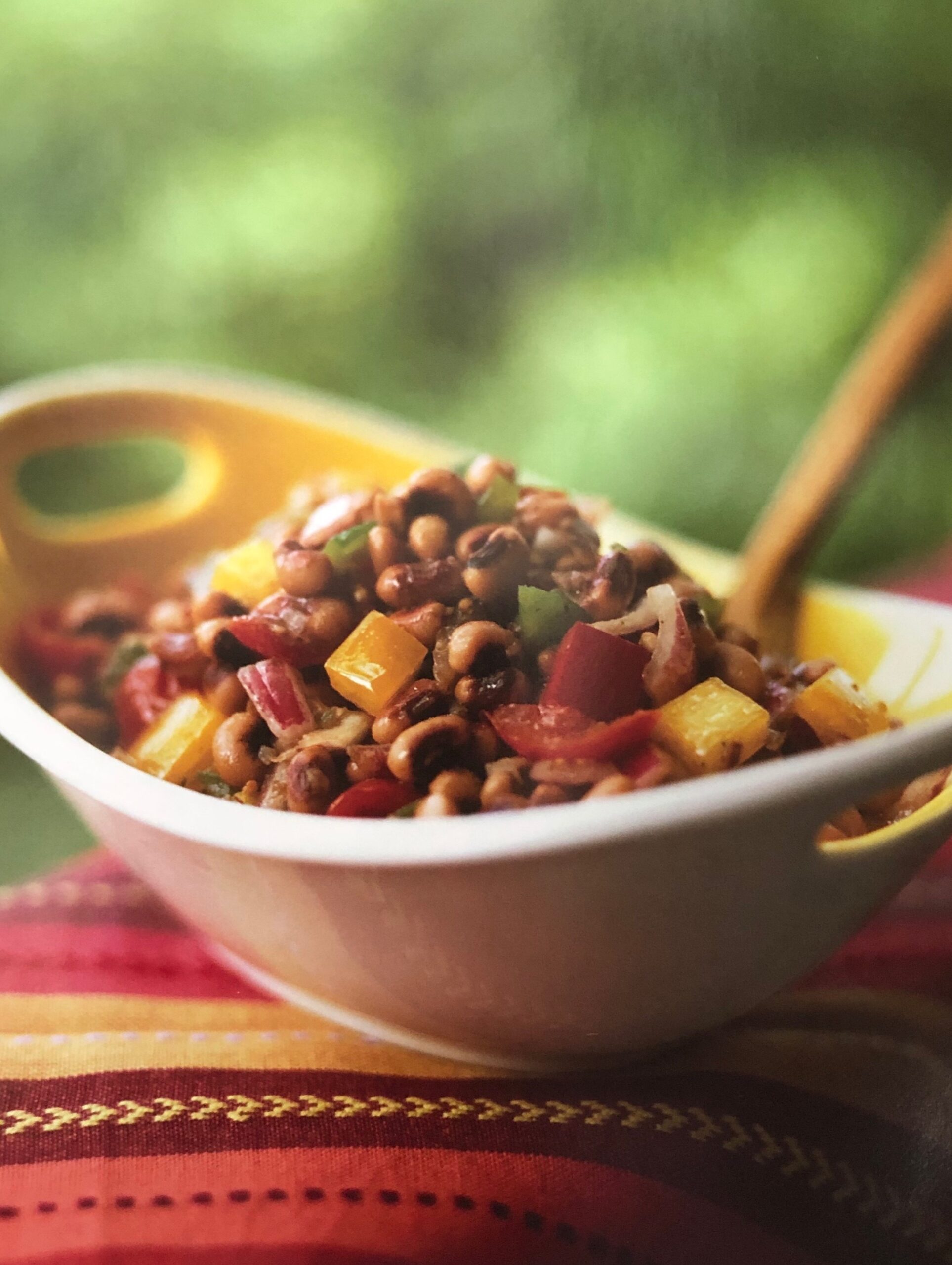 It's safe to say we are all looking forward to a happy and healthy 2021. Do you, like me, make the traditional 'lucky' New Year's Day meal of cornbread, greens, pork, and black-eyed-peas? As a farewell to 2020, and in gratitude for all of you out in social media land, here is one of my all time favorite recipes, and one that you can use tomorrow for love and luck in 2021. Wishing you all a very safe New Year's Eve! 
Lots and lots of GumboLove, LuLu
Black Eyed Pea Dip
Dressing:
1/4 cup balsamic vinegar
1/2 cup extra virgin olive oil
1/4 cup sugar
1 teaspoon black pepper
4 (15-ounce) cans black-eyed peas, rinsed and drained
1 cup chopped green bell pepper
1 cup chopped yellow bell pepper
1 cup chopped red bell pepper
1 cup chopped red onion
1 ½  cups cherry tomatoes, quartered
1 cup finely chopped fresh parsley
Combine all dressing ingredients in a jar; cover tightly, and shake vigorously to dissolve sugar. Set aside
Place peas in a large glass or stainless steel bowl. 
Add all bell peppers, onions, tomatoes, and parsley. Pour dressing over top and toss well. Transfer to a plastic container, cover and refrigerate for at least two hours before serving. 
Serve with tortilla chips or saltine crackers.