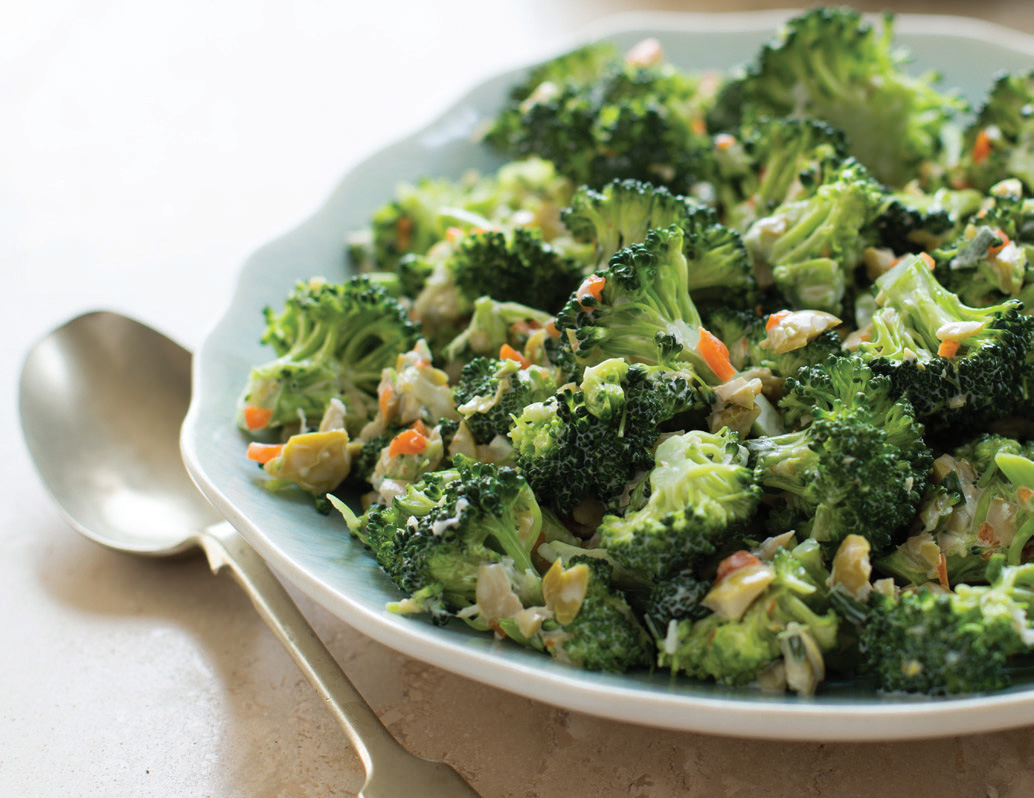 I learned to make this salad years ago when I worked in a deli in Fairhope, Alabama. I was skeptical when I first saw the recipe; I am not a big fan of raw broccoli. But this salad surprised me because it is wonderfully tasty; the olives and lemon-garlic dressing give it a delightful zing.
Makes 4 quarts
Salad
2 bunches broccoli, or about 8 cups broccoli florettes
2 cups finely chopped pimento stuffed green olives
1 bunch of green onions, finely chopped
Lemon Garlic Dressing
4 garlic cloves, pressed
1 cup mayonnaise
Juice of 1/2 lemon (about 1 tablespoon)
1 teaspoon freshly ground black pepper, plus more as needed
1/2 teaspoon sugar
Sea salt
To make the salad:
1.  Coarsely chopped broccoli into florets and place them in a large bowl.
2. In a food processor, combine the olives and green onions. Pulse together until finally chopped.
3. Fold the olive mixture into the broccoli.
To make the dressing:
4.In a separate bowl, mixed together the garlic, mayonnaise, lemon juice, pepper, and sugar.
5.Combine the broccoli salad and lemon garlic dressing and mix together well. Season with salt and pepper, then refrigerate for at least two hours or overnight before serving.